Alloo Gajar Matar Recipe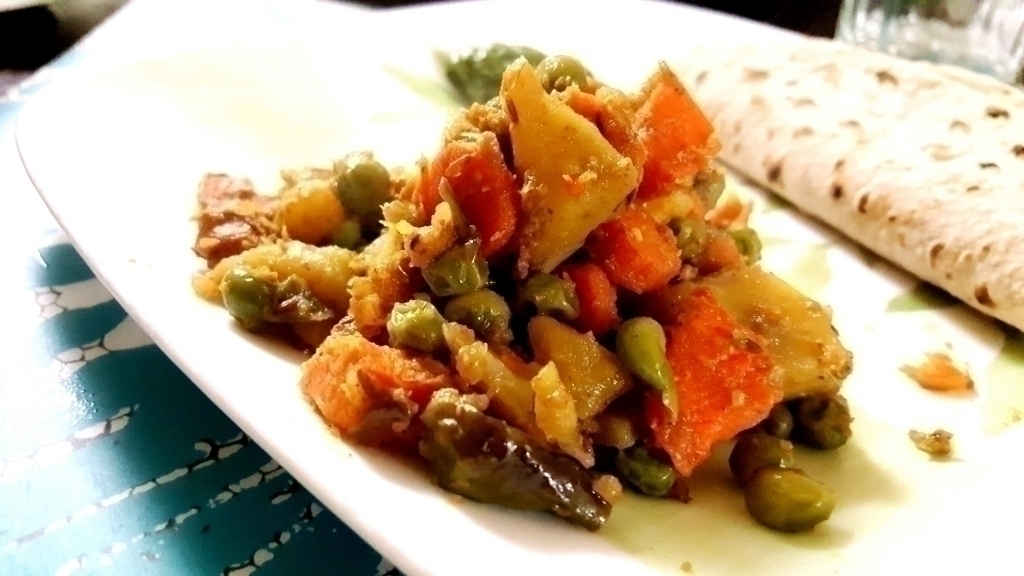 Ingredients
2 cups carrots diced in about 1/2 inch pieces
1 cup potato cubed in about ½ inch pieces
1 cup green peas
2 tablespoons oil
1 teaspoon carom seeds (ajwain)
4 whole red chilies
1 tablespoon coriander powder (dhania)
1/2 teaspoon turmeric (haldi)
1 teaspoon salt
1 teaspoon lemon juice
Directions
Heat the oil in a saucepan, on medium heat.Add carom seeds.   The oil should NOT be very hot as the carom seeds will burn and lose their flavor.
Add whole red chilies and turmeric and stir for a few seconds.
Add carrots, potatoes, green peas,  coriander powder, and salt.  Mix well.
Cover the pan and let it cook on medium heat for 10 minutes until the vegetables are tender. Stir occasionally. Turn off the heat when done.
Add the lemon juice and stir.
Serve hot.